You've picked out your favorite starters and have been slicing away at fennel and farm fresh peaches for a salad, the main is in the oven, cooking slower than you expected. The first bottle of wine is decanting and friends, guests, loved ones are arriving soon to your home cooked meal. Just enough candles lit, the art of dimming landing somewhere between perfectly sexy lighting and inability to see food. The setting is all part of the ambience, from the fresh flowers down to the stemware, plates, table runner, and the forks and knives. Setting the table is in some ways an art, an act for everyone seated to feel at ease, to feel special.
At our house, we have a mélange of passed down Laguiole steak knives, an assortment of one-sized cutlery, a few mismatch forks bought from the sales bin at Fish's Eddy's to total eight and tucked away in boxes are passed down silver which seems inconvenient to polish and clean on an ongoing basis.
As we create our home, our place for private evening meals to large group dinners, we've eyed the flatware that we would imagine using for our dream urban dwelling, the tools of the ambience. Below, a few interesting pieces.
Urban dweller: Clean, simple and modern.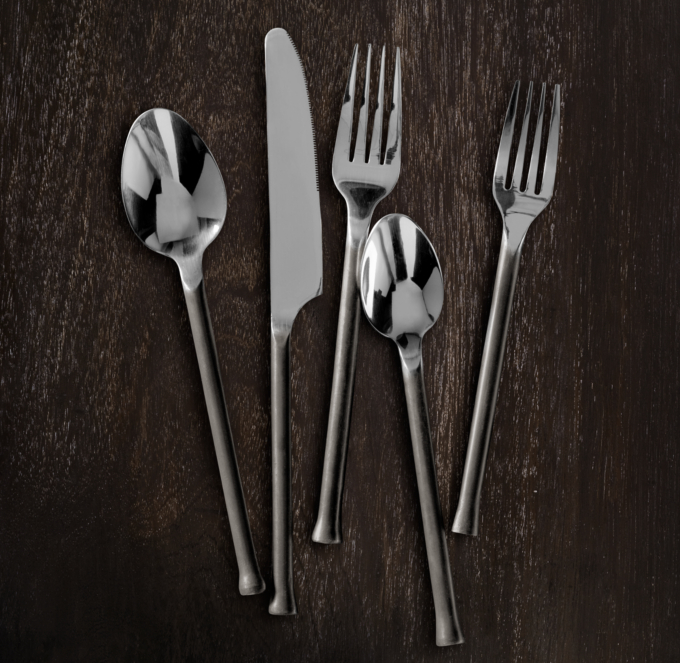 Foundry Collection, Restoration Hardware
Loft life: Texture and craftsmanship.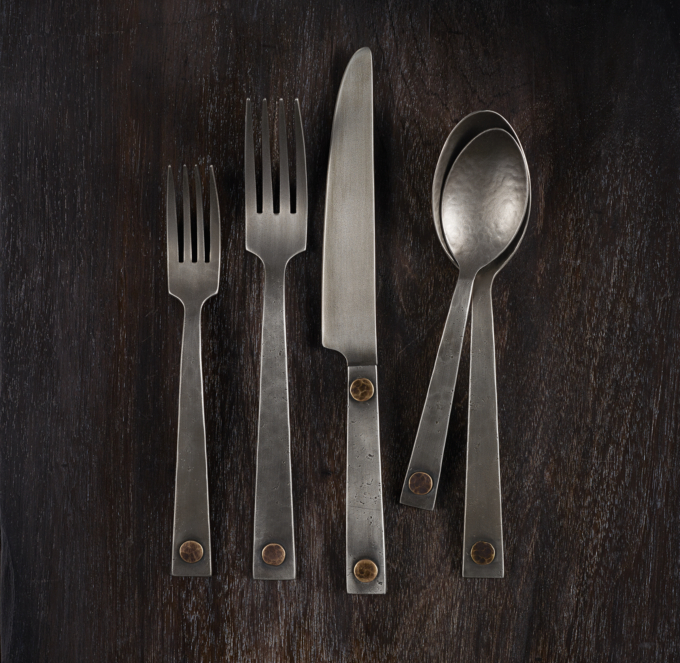 Hammered Steel, Restoration Hardware
nordic Pantone: Bright and color dipped.
Modern ware, Iceland